When I was little I had a green play kitchen that I use to love , it was made of metal with the burners painted on it ( insert old age joke, lol) and it came with a fridge. I had that kitchen until it became rusted ( probably from the asbestos and inappropriate materials that never should be around children, but it was back in the day, so what can you do) ....so when I saw my niece become some enraptured by pots and pans, I wanted to buy her a play kitchen. Little did I know that the toy industry has taken this to a whole new level! Gone were the days of dangerous sharp corners and making your own sizzling sounds while cooking... they now have battery operated sounds, dishware,dishwashers and a variety of other kitchen replicas, in addition to the "real kitchen price"..Pottery Barn has the nerve to sell a Children's Kitchen for $700....
This Play Kitchen D.I.Y is via
Ana White
and was made with just a few tools , wood boards and kitchen accessories. The great thing about it is that you can completely customize it to your liking and you can easily buy cheap knobs at the hardware store.
If
you are not handy with the power tools, you can easily modify premade furniture. Those large white MDF cubes that are always on sale at Target for $20 in a variety of sizes are great. You can paint , stack ,drill holes in them or anything else you can think of and the bonus is you can start small with one modified piece and add them as needed or on sale.
Don't forget to pick up the food as well. I personally love Felt Food Toys, you don't have to worry about them spoiling or cracking and they are easy to clean, plus alot of them can be very elaborate.....in addition,most of the makers of these foods can make custom pieces for you, like
FeltFoodFeast
...who made a lovely Pancake Breakfast for me. Of course if you are crafty , alot of makers will sell you the D.I Y pattern for you to make yourself. You can then pick up supplies at any craft store or a Walmart. Just remember that as with any toys, some felt food may not be suitable for younger children, but send the seller an email if you want to know the age appropriateness of the toy)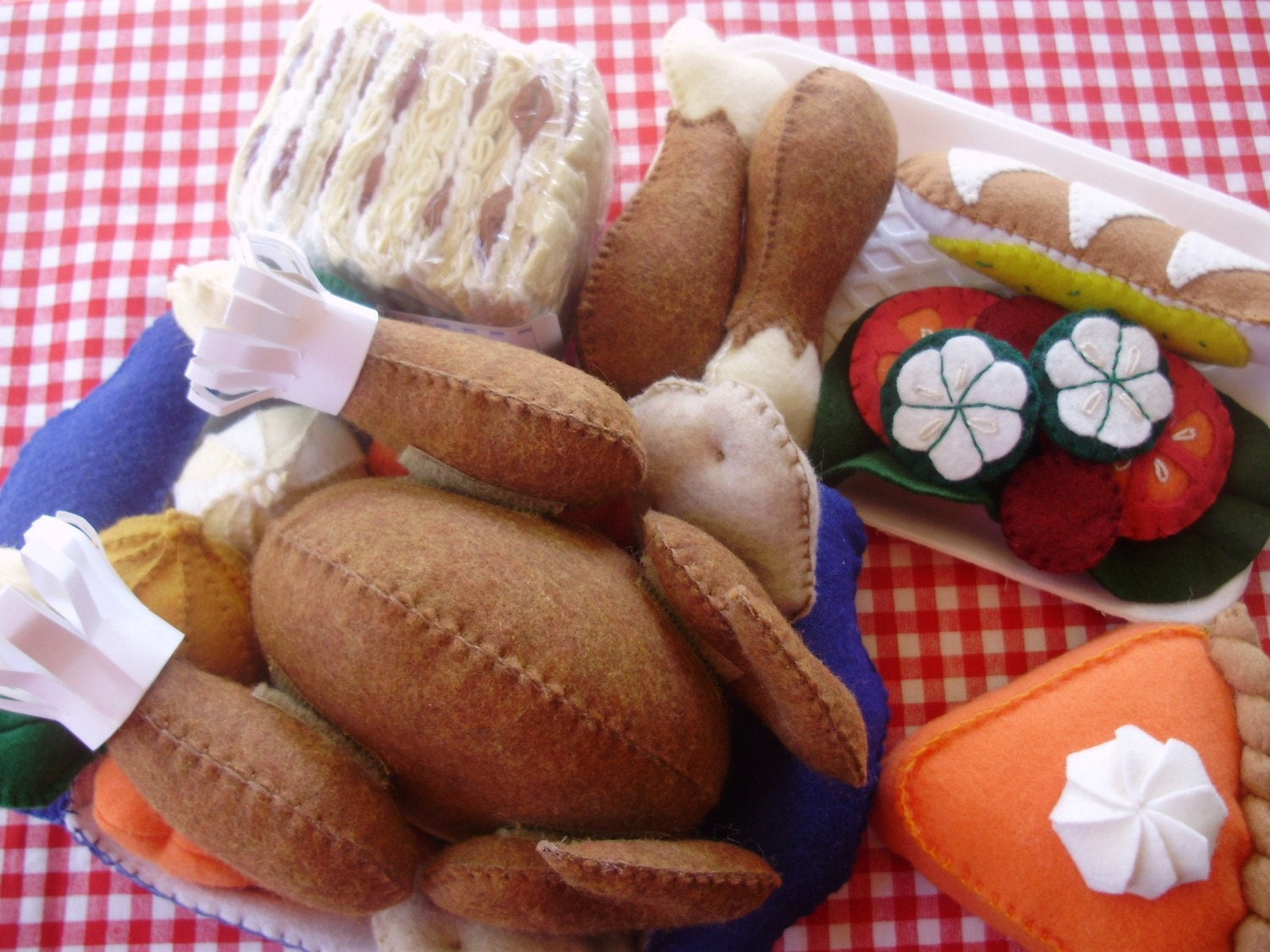 For Complete Child's Play Kitchen Tutorial go to
Ana White
.
P.S.........This is the gourmet play kitchen from Pottery Barn
Though it looks real, it's a toy & for that price I better be able to cook a real turkey in that thing!